Prof. Po Lam YUNG
Adjunct Professor
BSc, MPhil (The Chinese University of Hong Kong)
PhD (Princeton University)
---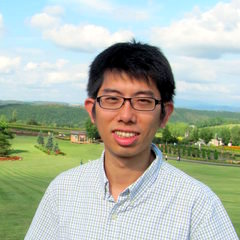 Fields of Interest:
Harmonic Analysis and Partial Differential Equations
---
Selected Publications:
A surprising formula for Sobolev norms (with Haim Brezis and Jean Van Schaftingen), Proc. Natl. Acad. Sci. 118 (2021) no. 8, e2025254118.
A short proof of ℓ2 decoupling for the moment curve (with Shaoming Guo, Changkeun Oh, Joris Roos and Pavel Zorin-Kranich), Amer. J. Math. 143 (2021), no. 6, 1983-1998.
---
Major Research Grants:
Future Fellowship FT200100399, Australian Research Council

General Research Fund 14303817, Hong Kong Research Grants Council

General Research Fund 14313716, Hong Kong Research Grants Council

Early Career Fund 24300915, Hong Kong Research Grants Council

National Science Foundation Grant DMS 1201474, United States
---
Honours and Awards:
Antonio Ambrosetti Medal 2021
---