Conference Hotel
Hyatt Regency Hong Kong
Located next to the Cheng Yu Tung Building and the University MTR station, the hotel offers direct access to Tsim Sha Tsui, Hong Kong Island, Lo Wu and Lok Ma Chau at Shenzhen, via the MTR. It is only a 5 minutes ride from Hong Kong Science Park and Sha Tin Racecourse, and 30 minutes by taxi from Hong Kong International Airport, with numerous Sha Tin attractions and landmarks nearby.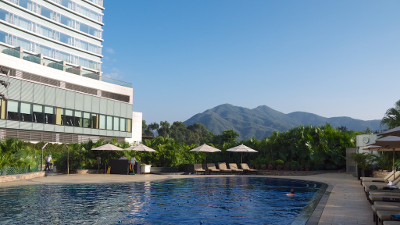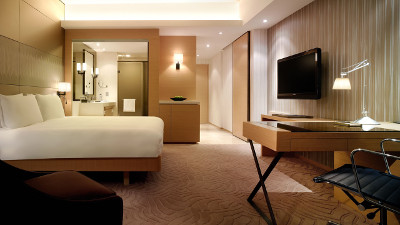 The travelling time between the hotel and the conference venue is about 5 to 10 minutes walk.
Address: 18 Chak Cheung Street, Shatin, New Territories, Hong Kong (View Map)
Tel: (852) 3723 1234
Fax: (852) 3723 1235
Email: hongkong.shatin@hyatt.com
Website: https://www.hyatt.com/en-US/hotel/china/hyatt-regency-hong-kong-sha-tin/shahr/maps-parking-transportation
---
Map and Direction (From Hotel to University MTR station)
[Download pdf version here]
---
Map and Direction (From Hong Kong International Airport to Hyatt Regency Hong Kong, Sha Tin)
By taxi:
A taxi seats at most five. The 40-minute ride costs HKD 350-400 (USD 45-50) subject to traffic conditions. Both red and green taxis are available, the red ones being more expensive. Passengers may request a receipt of payment upon arrival. The address of Hyatt Regency Hong Kong, Shatin is 18 Chak Cheung Street, Shatin.
By bus:
At the Airport Bus Terminus, take Airport Bus A41. Get off at Shatin Central Bus Terminus of a huge mall known as New Town Plaza in Sha Tin. However it is not the terminal stop for the bus, so ask the driver where to get off, or pay attention to the announcement, and press the red button on the rail when it is the next stop. The frequency is 20 minutes, and the journey takes 45-60 minutes depending on traffic conditions.
Alternatively, Airport Bus E42 runs every 20 minutes, and it is a 75-minute trip, while Airport Bus N42 is a 1½-hour night bus route and runs at 03:50 am and 04:50 am only.
At Shatin MTR Station, connected by:
Taxi
You can take a taxi to the hotel. The fare is about HK$70. It will take about 15 minutes.
MTR Train
Take the escalator in New Town Plaza, and board the MTR from Sha Tin to University. It is a 9-minute ride. The trains run every 5 to 10 minutes from 06:00 to 24:00. Click here for more information. At University MTR Station, take Exit B. You may follow the map below to go to the hotel. The hotel is a three-minute walk from University MTR Station, next to the tall white Cheng Yu Tung building.

[Download pdf version here]
---